Fireside Banjo Kit
View Images
Price: $125.00
Availability: Out of stock for 2-4 weeks. Our fretboards are made from Nicaraguan mahogany which is temporarily unavailable due to curent events in Nicaragua. Please use "Contact us" link to be put on wait list or consider our Basic (32")model.
Prod. Code: FsBk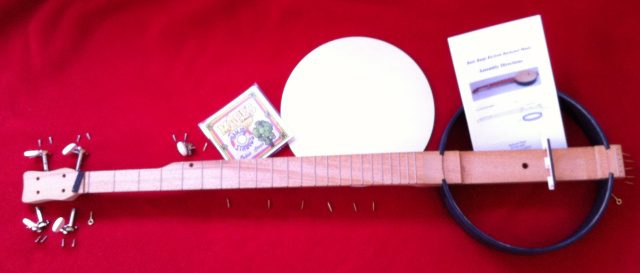 Left-hand version shown in photogragh above
The kit version of the full-length Fireside Banjo has 22 pre-installed metal frets. All hardware included. Sand and finish the wooden pieces. The hoop comes with a water-resistant smooth black finish and does not require painting. Not counting drying time, assembly takes about two hours (plus drying time).
Optionally, add an armrest.